Podcast: Download (Duration: 1:21:02 — 68.8MB)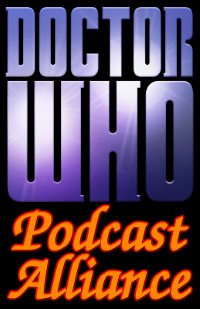 Summary:
Welcome to the first Doctor Who Podcast Alliance joint podcast, recorded at a signing event at Waterstone's, Lakeside, Thurrock, featuring Colin Baker (the 6th Doctor), Anneke Wills (1st and 2nd Doctor companion, Polly) and Paul Castle (Shooty Dog Thing fanzine and now book).
In attendance were podcasters Luke Harrison (the Minute Doctor Who Podcast), Dave Keep (Professor Dave's Ark in Space), Tony Gallichan (the Flashing Blade) and Adam J Purcell (our very own Staggering Stories).
More information about the books being signed can be found at http://www.hirstbooks.com/.
00:00 – Theme tune
00:29 – Welcome!
01:20 – The Podcasters round table:
01:20 – Introductions.
04:07 – Actual Doctor Who talk, for a second…
07:15 – Memories of regenerations past, for a second…
11:54 – Back to memories of regenerations past.
20:49 – Hopes for Doctor Who 2010 season.
30:45 – Talking with attendees
33:08 – Anneke Wills interview and reading
39:57 – Publisher Tim Hirst interview
44:25 – Paul Castle, Shooty Dog Thing reading
48:02 – Talking with attendees
54: 21 – Mark, the event organiser
57:41 – Paul Castle interview
65:02 – Talking with attendees
72:40 – Colin Baker interview
78:23 – Colin Baker reading