on April 2nd, 2023
Podcast: Download (Duration: 1:16:34 — 43.9MB)
Subscribe: RSS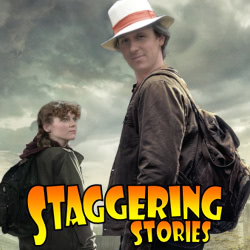 Summary:
Adam J Purcell, Andy Simpkins, Fake Keith, Jean Riddler and the Real Keith Dunn review Big Finish's Doctor Who: Stockbridge Trilogy (Castle of Fear, The Eternal Summer and Plague of the Daleks) and the first season of HBO's The Last of Us, find some general news, and a variety of other stuff, specifically:
00:00 – Intro and theme tune.
00:51 — Welcome!
01:28- News:
01:41 — Doctor Who: Doom's Day for your wallet.
07:54 — Star Trek: Strange new third season.
09:16 — Doctor Who: UNIT spins off.
12:26 — Star Trek: Possible new series ideas.
13:39 — Tron: New film starts shooting soon.
14:17 — Ghostbusters: New film shooting in the UK.
16:28 – The Last of Us (season one).
50:58 – Doctor Who: The Stockbridge Trilogy (Big Finish).
66:21 – Emails and listener feedback.
73:09 – Farewell for this podcast!
74:08 — End theme, disclaimer, copyright, etc.
Vital Links: