on January 31st, 2016
Podcast: Download (Duration: 47:57 — 27.5MB)
Subscribe: RSS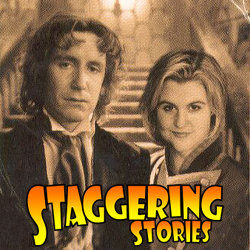 Summary:
Adam J Purcell, Andy Simpkins, Fake Keith and the Real Keith Dunn have a retrospective on early Big Finish Eighth Doctor audio plays, play a game, find some general news, and a variety of other stuff, specifically:
00:00 – Intro and theme tune.
01:08 — Welcome!
01:51 – News:
02:01 — Doctor Who: Moffat prepares to go as Chris Chibnall prepares to come.
03:36 — Jessica Jones: Netflix announces second season.
04:25 — Robert Banks Stewart: DEAD!
05:10 — Doctor Who RPG: Eleventh Doctor sourcebook out in digital form.
06:25 — Doctor Who LEGO: Stop motion animated fan short.
07:17 – Doctor Who: Big Finish's Eighth Doctor audio plays (Charley Pollard era).
21:18 – Game: Things in Five Words.
30:06 – Emails and listener feedback.* Hit us yourself at
44:41 – Farewell for this podcast!
45:18 — End theme, disclaimer, copyright, etc.
Vital Links: