on December 22nd, 2011
Podcast: Download (Duration: 30:15 — 17.3MB)
Subscribe: RSS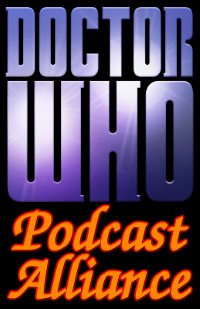 Summary:
Welcome to the sixteenth Doctor Who Podcast Alliance episode. This podcast features interviews with guests at the Doctor Who Appreciation Society Convention 'Time 5', as held at Riverside Studios in London on the 31st of October 2011.
The interviews were conducted by Jean Riddler (of the Staggering Stories podcast), with occasional interruptions by Adam J Purcell. Â The interviewees were:Â Richard Franklin, Gareth David-Lloyd, Louise Page, Andrew Beech and Paul Darrow.
A big thank you to the five interviewees, the DWAS event organisers and Seb from Doctor Who Online who arranged for these interviews to take place.
The podcast timings:
00:00 – Theme tune and intro.
01:15– Richard Franklin.
06:13 – Gareth David-Lloyd.
10:38 – Louise Page.
19:41 – Andrew Beech.
26:07 – Paul Darrow.
29:25 – Goodbye and closing theme.
Vital Links: