on June 30th, 2011
Podcast: Download (Duration: 36:56 — 21.1MB)
Subscribe: RSS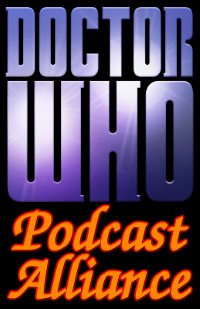 Summary:
Welcome to the twelfth Doctor Who Podcast Alliance episode. This podcast features an interview with Mark Ayres and centres on the tireless efforts of the Doctor Who Restoration Team – those talented and dedicated people who work on preserving the Classic Doctor Who series and making it available for CD, DVD and Blu-ray.
This podcast has been kindly organised, conducted and donated to the DWPA by Dr. Phill (Phillip W. Serna) of the Adventures in Time, Space and Music podcast and David Hooie of the Hoo on Who podcast.
The podcast timings:
00:00 – Intro and Theme tune.
00:31– Hoo on Who promo.
01:23 – Dr Phill and David Hooie interview Mark Ayres.
35:36 – Adventures in Time, Space and Music Promo.
36:35 – Closing music.