Podcast: Download (Duration: 40:03 — 23.0MB)
Subscribe: RSS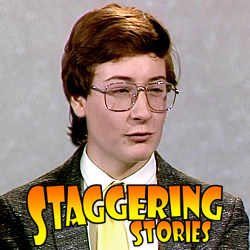 Summary:
Adam J Purcell, Andy Simpkins, Fake Keith and the Real Keith Dunn discuss their reactions to Chris Chibnall taking over Doctor Who, recommend some Big Finish audio ranges, play a game, make up some general news, and a variety of other stuff, specifically:
00:00 – Intro and theme tune.
01:12 — Welcome!
02:49 – News Predictions:
02:56 — Doctor Who: Moffat arson gambit.
03:14 — Queen Liz 2: Arrested for murder with a baguette.
03:27 — Shatner: Implodes under his own gravitational pull.
03:45 — Star Wars: Ban on non-female character toys.
05:28 – Doctor Who: Chris Chibnall showrunner reaction.
15:21 – Game: Things in Five Words.
19:44 – Big Finish: Ranges we recommend.
34:20 – Farewell for this podcast!
36:20 — End theme, disclaimer, copyright, etc.
Vital Links: