Podcast: Download (Duration: 42:09 — 38.6MB)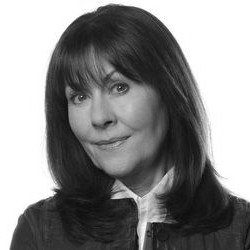 Summary:
Back in March 1990, Jean Riddler interviewed the amazing Elisabeth Sladen for the Doctor Who Magazine (specifically DWM #163 – August 1990). Presented here, for the first time ever, is the full audio recording of that conversation.
Please note, this was recorded in the back room of Lis' agent, so don't be surprised to hear the odd phone ringing! Also this has been sat on an audio tape for the past 21 years, so please forgive the audio quality. We trust you'll agree with us that this vintage recording is worthwhile despite these minor technical issues and join us in expressing thanks to our friend Jean for digging this tape out and digitising it for all to hear!
Vital Links: