Podcast: Download (Duration: 46:55 — 26.9MB)
Subscribe: RSS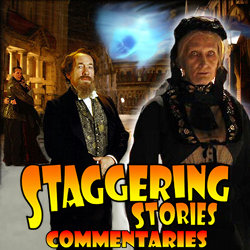 Summary:
Adam J Purcell, Andy Simpkins and Keith Dunn sit down, undead, in front of the third episode of the 2005 Doctor Who revival, The Unquiet Dead, and spout our usual nonsense!
The Doctor's become a fanboy, Rose is being chased by stiffs and Charles Dickens can't believe his eyes. But enough of their problems, please sit down with us to enjoy The Unquiet Dead…
NOTE: apologies for the sub-par sound quality, our mics were running a bit hot considering how boisterous we became!
Vital Links: