Podcast: Download (45.4MB)
Subscribe: RSS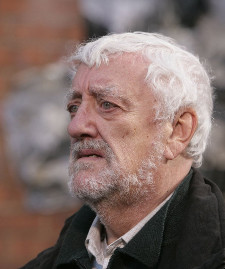 Show summary: Andy Simpkins, Adam J Purcell, Fake Keith and the 'Real' Keith Dunn talk about Doctor Who: Favourite Tear Jerkers and/or Sad Moments, Doctor Who: Battlefield, recommend Being Human, find lots of general news, and a variety of other stuff, specifically:
00:00 – Intro and theme tune.
00:45 — Welcome!
01:03 – News:
01:04 — Fake Keith gloats.
01:59 — Doctor Who: Michelle Ryan and Lee Evans to star in Easter Doctor Who special.
05:33 — Torchwood: John Barrowman has a go at a comic strip.
07:20 — Staggering Stories team to attend two conventions: Time Quest 09 and Invasion 09, in London.
08:27 — New toys! Cute Doctor Who 'Time Squad' figures and Star Trek Barbies!
11:14 — NBC executive disses Heroes writers, says Bryan Fuller will save them.
12:08 — Heroes: both Ali Larter and Hayden Panettiere looking to jump ship?
14:15 — Watchmen: Fox and Warners settle out of court, film to be released on schedule.
15:30 — Stargate Universe: more casting news.
17:41 — Dr. Horrible: clues about sequel plot in the DVD Musical Commentary.
18:49 — Death! John Scott Martin, Patrick McGoohan, Ricardo Montalban, Bob May and Tony Hart all die within about a week.
20:59 – Doctor Who:
21:23 — Favourite Tear Jerkers and/or Sad Moments (and Fake Keith isn't allowed to choose Doomsday).
37:55 — Battlefield.
61:13 – 30 Second Recommendation: Being Human.
62:29 – Emails and listener feedback.* Hit us yourself at show@StaggeringStories.net
66:50 – Farewell for this podcast!
67:16 — End theme, disclaimer, copyright, etc.
Vital Links: