Podcast: Download (Duration: 1:39:53 — 57.2MB)
Subscribe: RSS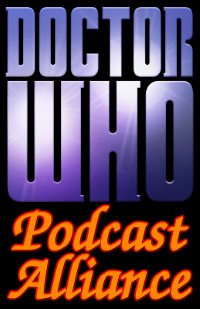 Summary:
Welcome to the fourteenth Doctor Who Podcast Alliance episode. This podcast features a discussion on the state of spoilers around Doctor Who fandom – are they necessary, are they getting any worse and, even, are they really a problem?
Hosted by James Rockliffe from The Doctor Who Podcast and Adam J Purcell from Staggering Stories, along with contributions from a whole host of DWPA members:
Also interview snippets from Doctor Who's Executive Producer Steven Moffat and Doctor Who Magazine's Editor Tom Spilsbury.
We would also like to give a big thank you to Chameleon Circuit (http://www.myspace.com/chameleoncircuitmusic) for the kind permission to include their music.