Podcast: Download (Duration: 1:00:10 — 41.4MB)
Subscribe: RSS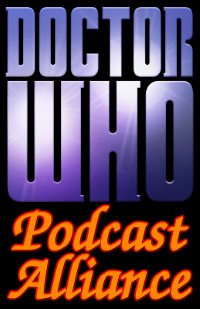 Summary:
Welcome to the seventh Doctor Who Podcast Alliance joint podcast.  This episode was recorded both at and a little after the Chicago TARDIS 2010 convention.
It is hosted by Steven Schapansky of Radio Free Skaro who holds a post-con discussion with Ken Deep of Doctor Who: Podshock.  Phillip Serna from the Doctor Who: Adventures in Time, Space and Music Podcast kindly put a lot of work into getting interviews at the event, with Nick Briggs, Rob Shearman, Simon Guerrier and Toby Hadoke.  If that is not enough, you will also hear some select audio clips from the podcast panel!
00:00 – Theme tune.
00:26 – Welcome!
01:14 – Post convention discussion between Steven Schapansky and Ken Deep.
19:56 – Phillip Serna Interviews:
20:35 — Nick Briggs
26:12 — Rob Shearman
34:41 — Simon Guerrier
41:39 — Toby Hadoke
48:51 – Podcast Panel
59:28 – Goodbye!