Podcast: Download (Duration: 55:50 — 47.6MB)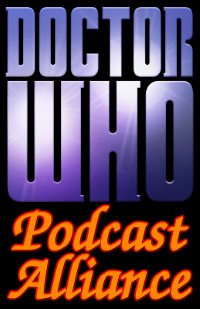 Summary:
Welcome to the fourth Doctor Who Podcast Alliance joint podcast.  This episode was recorded at a signing event with Matthew 'Adric' Waterhouse at Waterstone's, Lakeside, Thurrock, to publicise his new memoir Blue Box Boy and his novel Fates, Flowers.
In attendance were various podcasters, including Dave Keep (Professor Dave's Ark in Space), Tony Gallichan (the Flashing Blade), Martyn Havell (Bad Wilf) and Adam Purcell (Staggering Stories).
00:00 – Theme tune.
01:03 – Podcaster roundtable.
22:00 – Tim Hirst, publisher, interview.
27:27 – Talking with attendees.
33:02 – Matthew Waterhouse interview.
43:06 – Mark Humphries, Organiser, Interview.
45:13 – Matthew Waterhouse 'Blue Box Boy' Reading.
51:08 – Derek from Tenth Planet interview

55:15 – Outro and forthcoming events.