Podcast: Download (Duration: 1:07:13 — 38.5MB)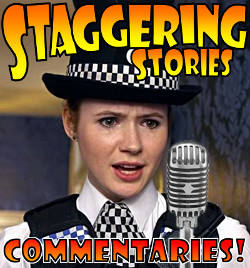 Summary:
Welcome to this first Staggering Stories audio commentary! This time Adam J Purcell, Andy Simpkins, Fake Keith and the Real Keith Dunn sit down in front of Doctor Who: The Eleventh Hour and spout our usual nonsense.
Apologies for the rather less than great audio quality, that is something we will try to address in future commentaries (assuming people want to hear more).  Also please bear with us as we get used to this whole commentary business – The Eleventh Hour is particularly easy to get caught up in!
Vital Links: