Podcast: Download (58.9MB)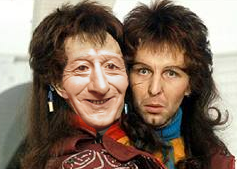 Show summary: Andy Simpkins, Adam J Purcell, Fake Keith, Tony Gallichan and, occasionally, Alistair Lock celebrate the 30th anniversary of the Hitchhiker's Guide to the Galaxy (with thanks to Peter Wicks for the 'Book Music'), and talk about a variety of other stuff, specifically:
00.00 – Intro and theme tune.
00.36 — Guide Entry: Podcasts
01.26 — Greetings, yes?
03.26 — Where Is Keith?
03.56 – Sponsorship Announcment!
05.13 – The Hitchhiker's Guide to the Galaxy.
55.32 – George Dubya Bushisms.
56.10 – Letters and listener feedback.* Hit us yourself at show@StaggeringStories.net
60.40 — Guide Entry: Television Shows, Adult.
67.53 – Goodbyeeeeeeeee!!
68.00 — End theme, disclaimer, copyright, etc.
Vital Links: