Podcast: Download (40.3MB)
Subscribe: RSS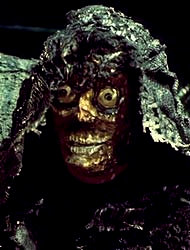 Show summary: Andy Simpkins, Adam J Purcell, Fake Keith, Jean Riddler and the 'Real' Keith Dunn talk about the Doctor Who: The Deadly Assassin, Ashes to Ashes, find Doctor Who in Unusual Places, Choose their own Staggering Story, find lots of general news, and a variety of other stuff, specifically:
00:00 – Intro and theme tune.
00:42 — Welcome!
01:15 – News:
01:33 — Doctor Who: New companion announced – Karen Gillan (with character name speculation!)
06:10 — The Sarah Jane Adventures: David Tennant to appear as the 10th Doctor.
07:20 — Doctor Who: New big screen film talk.
08:22 — Doctor Who: BBC America to screen the 2009 Specials.
09:05 — Dollhouse: Summer Glau to move into the house?
10:05 — Alien: prequel/reboot in the works.
11:36 — Buffy the Vampire Slayer: New film is planned, Whedon not involved.
13:18 — Flight of the Navigator: another one for the remake bandwagon.
13:59 — UFO: 1970s British TV series destined for a film version.
15:05 — Hasslefree Miniatures: releasing metal miniatures 'not' based on Doctor Who and Firefly.
16:36 — Telltale Games wants to licence Doctor Who for a computer game?
17:34 — Toby Hadoke on tour with his Moths Ate My Doctor Who Scarf.
19:03 – Doctor Who: The Deadly Assassin.
37:13 – An epic new Film Trailer!
37:59 – Doctor Who in Unusual Places: A Madness of Angels.
39:50 – Choose Your Own Staggering Story!
42:38 – Ashes to Ashes.
52:15 – Emails and listener feedback.* Hit us yourself at show@StaggeringStories.net
66:54 – Shameless Plug: Tim's Take On Podcast
67:33 – Farewell for this podcast!
67:52 — End theme, disclaimer, copyright, etc.
Vital Links: